Your professional communication centralized
and organized in the cloud
ExtraExpertise helpt freelancers en opdrachtgevers succesvol ondernemen
Expand and organize your professional network
Communicate better with freelancers and companies
Increase your visibility as a freelancer
Onze Connect module helpt jou
30 dagen kosteloos uitproberen
ExtraExpertise is een all-in-one platform voor freelancers en opdrachtgevers waarmee zij eenvoudig hun eigen professionele netwerk kunnen uitbouwen, structureren en beheren.
ExtraExpertise geeft jou alle tools om jouw professioneel netwerk te beheren en te organiseren. Wij helpen jou slimmer te werken zodat jij meer vrije tijd hebt en meer werkgeluk ervaart
Europa's 1ste sociaal netwerk

door en voor freelancers
Grow your professional network in no time
From now on you manage your professional contacts securely in the cloud via our user-friendly web application wherever you are in the world. Invite your existing contacts or connect with great freelancers from all over the world.
Via ExtraExpertise is het supereenvoudig om in contact te komen met andere freelancers en bedrijven en beheer jij jouw professionele netwerk veilig in de cloud via onze gebruiksvriendelijke web-applicatie, waar ter wereld jij ook bent. Meld je aan voor een gratis account, en start met het leggen van nieuwe contactren die je kan toevoegen aan jouw eigen netwerk.
Organize your professional contacts in how you want
Add personal notes to your personal contacts or organize your contacts by assigning tags, creating groups or marking them as favorites. ExtraExpertise helps you organize contacts to keep everything organized and clear.
Zeg vaarwel tegen onoverzichtelijke contactgegevens in Excel-bestanden of sociale netwerken en verloren post-its die door de hond zijn opgegeten.
Store all communications and files securely in the cloud
Thanks to ExtraExpertise, all professional communication takes place in one central place. Easily send encrypted text messages, or documents, improving communication with other professionals and your clients. Done with searching through emails and fragmented communication
Build your own team of freelance professionals
ExtraExpertise allows you to quickly and easily build your own team of domestic and international contacts so that you can find better clients. By using our solution you will grow as a professional and be able to offer more services to your clients and outsource tasks to other professionals.
Showcase your profile and find new customers
Highlight your work and profile. Create an account, fill in your details and upload your CV. Showcase projects you are proud of to new clients and users, and share your availabilities.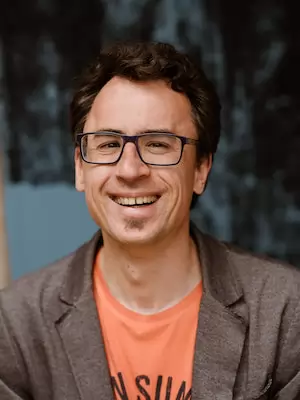 "From now on you can easily manage your professional network in the cloud. So you can work more efficient and smarter so that you have more free time and experience more job satisfaction."
Some reasons why our users love ExtraExpertise
Easily expand and organize your professional network
Better communication with companies and freelancers
Easy to use, secure and available everywhere
"We were planning to hire freelancers in order to offer more services related to digital. ExtraExpertise makes is so easy to build a maintain a good network of freelance professionals"
- Patrick Agency owner
"I have joined the beta program as a tester. This tool allows me to build my own network of freelancers where I love to work with. I know can share and question my ideas with the community which makes me feel more connected if I work at home"
- Bob Software tester
"I've started freelancing because wanted to work in a more flexible way. Combining different projects was quite a challenge for me in the past.. but ExtraExpertise helps me alot with it. I also have build my own freelance squad and now we can combine skills that helps us winning bigger projects"
- Rachel Freelance Marketing manager
"For different kinds of projects I daily need to use websites and applications.. ExtraExpertise helps me to be more organised and structured what results in a less fuzzy head! Thanks ExtraExpertise"
- Jessy Growth marketer
Want to know more and try our solution? We offer our new users a trial of 30 days without obligation.
We are giving you the chance to extensively test our Connect module that will help you to better organize professional contacts, and with which you can easily build your own network of good freelancers for thirty days.
No obligations or creditcard required!